Tinder has completely transformed the dating world over the last five years.
With over 26 million active daily users, the app is responsible for setting up close to 1.5 million dates a week.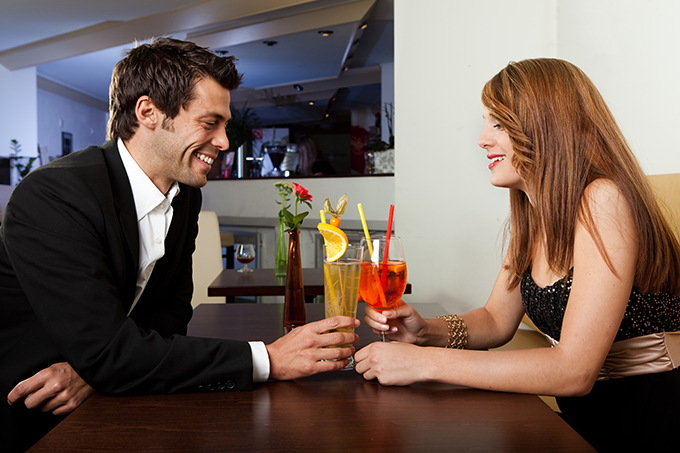 If you're using Tinder and want to make your next date as memorable as possible, here are the 10 best Tinder date ideas in Summit County:
1. Tavern West Frisco
Of all the potential Tinder date ideas in Summit County, we're firm believers that Tavern West is one of the absolute best. When you step inside, you'll be greeted by friendly staff and an atmosphere that's designed to impress.
If you're planning your date for earlier in the evening, you won't want to miss our fantastic Happy Hour from 4-6 PM. We have lots of great drink deals, as well as delicious eats like our Bone Marrow "Canoe" and Wood-Grilled Spanish Octopus.
Speaking of wood-grilled, Chef Ryan Worthen and the rest of our team use an Aztec wood-burning grill to give our food a level of flavor not possible with a charcoal or gas grill.
When you and your date open our menu, you'll notice our emphasis on farm-fresh ingredients. We also provide a number of gluten-free and vegetarian options.
From Manhattan Bison Strip Steak to Wild Mushroom Pappardelle, you can always count on us to provide exciting dishes at great values.
Dinner is served nightly until 10 PM, so make your reservation now for a really awesome Tinder date at Tavern West!
2. Arapahoe Cafe and Pub
Arapahoe Cafe has been serving meals in Summit County since 1945. They're known for their funky atmosphere.
As far as truly unique Tinder date ideas go, having breakfast ranks high on the list. If you decide to make this idea happen, you and your date won't be disappointed by the cafe's delicious menu.
You can also have a fun evening date at Arapahoe Cafe. In addition to their restaurant, they have The Pub Down Under. Located right below the restaurant, The Pub features specials every night of the week.
For a date that's going well, you can both grab another drink after you're done eating and then play some pool together.
3. Breckenridge Distillery
Some of the best Tinder date ideas focus on great cocktails. Breckenridge Distillery makes a lot of interesting cocktails by focusing on local ingredients.
Since opening in 2007, they've already won distillery of the year twice. For just $10, you can enjoy a full tasting tour of their award-winning spirits.
Tour hours are from 11 AM to 6 PM. If you can't start your date until later, you can still enjoy drinks and food in their restaurant from 4 PM to 9 PM (10 PM on Fridays and Saturdays).
4. Ollie's
Plenty of Tinder romances are sparked over a mutual love for sports. Ollie's is the perfect place to enjoy a classic sports bar environment.
The restaurant has a daily Happy Hour from 3-6 PM. With the exception of Fridays and Saturdays, Ollie's also has a late night Happy Hour from 10 PM to midnight.
If you both enjoy great burgers, wings, and beer, Ollie's is the place for your next date.
5. Silverheels
Since 1988, Silverheels has focused on making delicious dishes from truly fresh ingredients. The restaurant is well-known for its fresh Idaho rainbow trout and other seafood.
Silverheels has a comfortable dining room, and live music from Wednesday nights through Saturday.
Signature seafood dishes include wasabi panko crusted salmon, sesame seared ahi, trout almondine and pecan trout. Silverheels offers over fifty different wines for perfect pairings.
6. Prosit
This beer hall is a great choice if you want to have a casual and lively date. Prosit does an excellent job of bringing the taste of Munich and Belgium to Summit County.
Once you and your date have picked from the wide selection of beers, you can check out the sausages as well. From spicy Italian to vegetarian sausage, Prosit has something for all taste buds.
If the weather is nice during your date at Prosit, you can enjoy sitting outside at a picnic table.
7. Hacienda Real
When it comes to Mexican food in Summit County, you can't beat Hacienda Real. This spot has been consistently named the top Mexican restaurant by Best of Summit for many years.
It's all thanks to their unique salsa that punches you right in the taste buds. Hacienda Real's focus on great flavor is noticeable through all of their dishes.
And we can't forget their margaritas. They offer blackberry, coconut, raspberry and many other yummy fruit margaritas, making this restaurant one of the best Tinder date ideas.
8. Quincy's Tavern in Leadville
Quincy's is a restaurant that prides itself on having a simple menu, allowing you to get quality dishes at great prices. You especially can't go wrong with their steak dinner.
While Quincy's approach to food is straightforward, the experience they offer is anything but boring. When you plan a date here, expect to have a lot of fun in a funky supper club atmosphere.
9. Giampietro Pizzeria
The biggest problem you'll encounter at Giampietro is whether you want to order a pizza or one of their other tasty Italian dishes. This dilemma can create the perfect opportunity for sharing food with your date.
While the restaurant stays busy, you can start your evening by getting a drink at the bar. Enjoy a selection of great wines on tap. You can also snack on their fresh bread with olive oil.
10. The Blue Stag Saloon
Just the name of this restaurant makes it clear that you're in for a unique experience. When you plan a date here, you can count on a very lively atmosphere.
The inside of the saloon features recycled beetle kill wood ceilings and barn wood walls. The bar boasts over forty different craft bottle beers that rotate throughout the year.
The Blue Stag Saloon also has lots of great wine, whiskey and cocktail options. Smokin' Barrels and The Hunter S. are two of the saloon's signature drinks.
Dinner is all about mountain style entrees. Indulge in bacon-wrapped buffalo meatloaf, Colorado lamb chops or wild mushroom venison stroganoff.