We know how stressful winter travel can be, and we strive to help you relax and enjoy your visit to Summit County.
Give yourself and your family a wonderful treat while on your winter vacation. Go ahead and reserve a table at Tavern West during your stay in Summit County.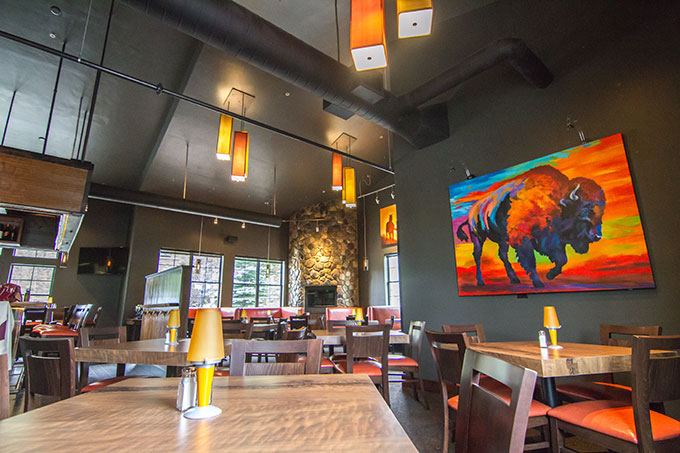 What makes Tavern West the perfect place for the whole family?
Read on to find out.
You'll Get Quality Family Time
The engaging setting and stunning atmosphere will encourage everyone to remember what it's like to spend quality time with family. No doubt you will enjoy our chef-prepared food and libations -- we have something everyone will enjoy!
The decor lover in your family will fall in love with the special interior designed by Dede Tuso, the founder of Broadstroke Design (and hey, if your teen wants to use their smartphone to take a family photo, we won't stop them!)
It's A Great Atmosphere To Introduce Someone Special
Winter vacation, and the family time that comes with it, often means that it is the best time of the year for you to introduce your loved ones to that special someone in your life.
Chances are, you're already pretty stressed about it -- and so is your significant other!
Take some of the pressure off of them and yourself by reserving a table at Tavern West. Our attentive waitstaff will make sure that everyone's glasses are full.
You can take your time bonding, sharing a few plates, and introducing your partner to your extended family in a relaxed but upscale environment. The elegant setting will ensure that even the family members you're the most worried about will still be able to make a great first impression.
As an added bonus, once family time is over, you and your other half can relax and debrief at the bar.
The Menu -- And Our Chefs -- Are Incredible
Of course, the most important aspect of an excellent restaurant is the setting or the location of your table.
As you've probably guessed, what matters the most is the food you're planning to enjoy!
Tavern West certainly doesn't disappoint in that department. In fact, it's our food that keeps our loyal customers coming back year after year.
Some of our favorite dishes on the menu include our wood-grilled Spanish octopus, our house Tavern West chopped salad, and our mouth-watering house-smoked St. Louis ribs.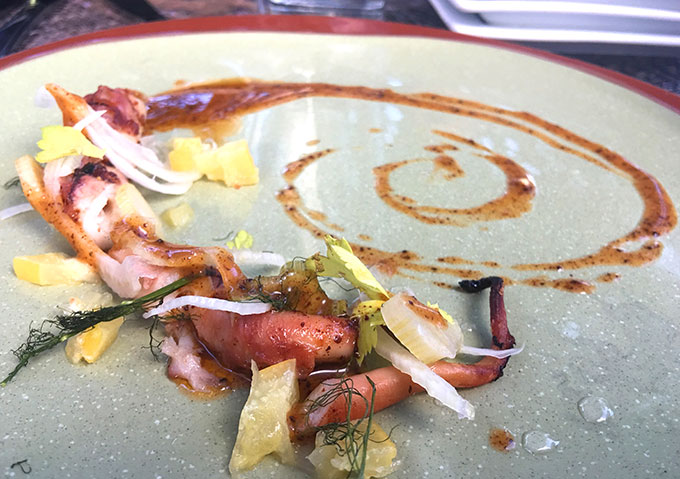 We work hard to ensure that every guest's dining needs can be taken care of. We have a kids menu available for the youngsters in your family, as well as both vegan and vegetarian options.
This wonderful menu is all thanks to our incredible chefs: Ryan Worthen, Bobby Kato, and John Tuso. Combined, these chefs have over 90 years of industry experience. So when we tell you that our dishes are cooked to perfection, you can trust that we mean it!
The Reviews Are Stellar
Of course, you don't have to take our word for it when it comes to the food, family time, and atmosphere of Tavern West.
Instead, we're happy to let our excellent reviews do the talking for us!
Diners, especially those with large parties, continue to rave about their experiences at Tavern West -- a fact that we're incredibly proud of.
One of the most popular aspects of our restaurant is its stunning and cozy fireplace, which is perfect after a day on the slopes.
If you're traveling solo, don't panic. Reviewers also drop hints about our lively bar scene.
Who knows?
You could end up meeting someone to hit the slopes with!
Ready To Reserve a Table At Tavern West?
You're ready to relax and enjoy a great meal after a great day of skiing or traveling, and you know that Tavern West is the perfect place to nourish your family in style.
Now, all that's left to do is to book your table!
Give us a call at 970.455.8382 to ensure we have a table for you during your visit.
Of course, even if it's not the holiday season, there are still a million reasons to dine at Tavern West. To learn more about them -- and what sets us apart from other restaurants -- spend some time on our website and blog.
No matter the occasion, Tavern West is the perfect place to celebrate it.