The Wood-Burning Grill
We use an Aztec wood-burning grill for everything from corn on the cob to our dry-aged New York Strip steak, imparting intricacies of flavor you won't get from a gas or charcoal grill.  We pre-heat the grill with hard, slow-burning oak.  Once the base of wood-embers is established, we top with a combination of apple, peach and cherry woods, on which we cook all night long.  You might not be able to pinpoint the sweet smokiness imparted by each of those wood varieties, but you will undoubtedly enjoy them!


The Decor
The manifestation of the creative artistry of Dede Tuso, founder of Broadstroke Design….more details to come.
The Chef
Chef Ryan Worthen is a passionate culinary artist. With 18 years of experience, Ryan knows the importance of quality, farm-fresh ingredients and transforms them into a work of art. Our seasonally rotating menu will not disappoint as Ryan develops exciting new dishes exclusively for Tavern West.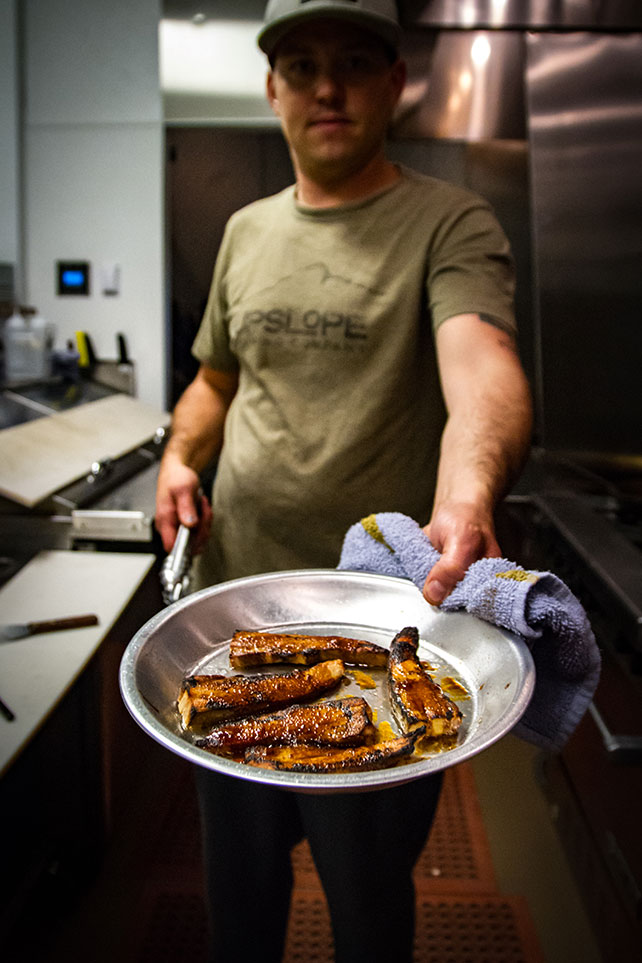 Make a reservation now to avoid our usual waiting list. Our happy hour begins at 4pm and dinner is served from 5pm - 10pm. We look forward to having you join us here at Tavern West!